THE FRENCH INSTITUTE IN KUWAIT
PROMOTES CULTURAL COOPERATION BETWEEN FRANCE AND KUWAIT
Established on January 1st, 2012, the French Institute in Kuwait is the result of the consolidation of several existing entities: The Department of Cooperation and Cultural Action at the French Embassy, The Voltaire Institute and the Francophone community in Kuwait. The establishment of the French Institute in Kuwait follows the launch of the French Institute all over the world and marks the beginning of a new chapter in the cultural relations between France and Kuwait initiated more than 40 years ago.
Under the auspices of the French Ambassador in Kuwait, the Institute covers all missions set out by the Ministry of Foreign Affairs:
Promoting and diffusing French language and culture through the Department of Cooperation for the promotion of French Language and the language courses.
Facilitating cultural exchanges, collaborating with Kuwaiti institutions working closely with French administrations, and creating partnerships with associative structures.
Facilitating students' mobility and encouraging the enrolment in advanced studies in France or in French language.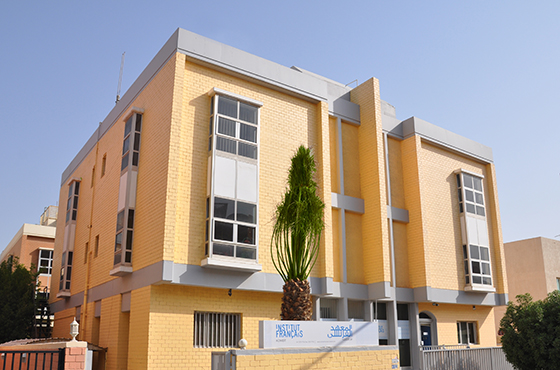 In order to accomplish all these missions, the French Institute in Kuwait offers a wide range of activities and services.
The Institute provides through its Department of Linguistics, a comprehensive portfolio of language courses conducted by experienced and highly qualified "French as a Foreign Language" teachers, and aimed at all age groups (adults, teenagers, children) and levels (beginner, intermediate and advanced).
The French Institute welcomes students who wish to pursue their studies in France at the "Campus France", an exhaustive documentation center where they will find the advice and assistance they need to conduct successful academic projects.
The multimedia library of the French Institute offers a full database of more than 7000 books, magazines and DVDs.
Throughout the year, the French Institute will organize in collaboration with its local partners, many conferences, concerts, exhibitions, film festivals…